Gujarati Language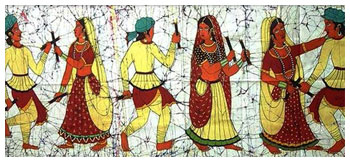 Gujarati language rooted in the Indo-European language family. It is a descendent of Sanskrit via ShaurasheniPrakrit and Apabhramsha. It is preserved through its vast literature. The oldest literary work is found from the 12th Century A.D. (i.e. 1169 A.D.), but the name 'Gujarati' was given in 16th century A.D.
As Gujarat has a fertile land, traders from all over the world visited this state from time to time. ManyGujaratis have settled in the African countries in the medieval age. Hence, Gujarati language has a rich vocabulary along with the borrowed words from various languages of the world including Persian, English, Hindi and Urdu. In the modern times, many Gujaratis have migrated to U.S.A., Canada, U.K., Australia, Fiji, and other parts of the world.
The basic Gujarati sentence is of SOV (Subject-Object- Verb) type. The word order is somewhat flexible compared to English and rigid compared to Sanskrit, because Gujarati is more inflected than English and less inflected than Sanskrit. The Gujarati script is sprung from the Devnagari script of Sanskrit which goes from left to right and is of syllabic in nature.Gujarati is a syllabic alphabet in that consonants all have an inherent vowel.
Vowels can be written as independent letters, or by using a variety of diacritical marks which are written above, below, before or after the consonant they belong to. Gujarati has approximately 40 phonemes and 36 graphemes for the consonants. It has 12 separate graphemic symbols for the vowels which are attached with the consonant graphemes, too; when they are spoken together with them. Most of the graphemic symbols are rounded in shape.
Gujarati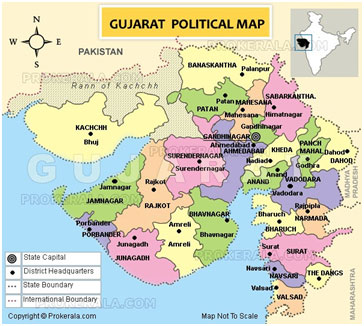 AIIS organizes Gujarati Language Program at Ahmedabad city of Gujarat State. Ahmadabad is the economic capital of the state. The city was founded in the 16th century A.D. by BadshahAhmedshah, so it is named as Ahmedabad. Formerly it was known as Karnavati. It is spread on both the sides of the river Sabarmati.
The city has a great mythological and historical heritage. According to an ancient Hindu myth, a rishi named Dadhichi,gave his bones to god Indrafor killing demons at the bank of river Sabarmati. The famous Sabarmati Ashram of Mahatma Gandhi is still an attraction for millions of Indians. The city was also known as the Manchester of India because of huge number of Textile mills. There are many other industries including Chemicaland Pharmaceutical Industries.
There are many internationally renowned institutions in the city like I.I.M.( Indian Institute of Management), N.I.D. (National Institute of Design), ATIRA (Ahmedabad Textiles Industries Research Association), ISRO (International Space Research Organization), IPR ( Institute of Plasma Research ), PRL (Physical Research Laboratory), and L.D. Institute of Indology.
Climatically, Ahmedabad has a dry and hot weather, with about eight months of summer. The peak temperature in the month of May goes up to 48 degrees C. Winter is not so harsh. The annual rainfall is about 25 inches.
Gujarat Fact File:
| | |
| --- | --- |
| Area : | 1,96,024 sq km |
| Population : | 60,383,628 |
| Capital : | Gandhinagar |
| Principal Language : | Gujarati |
| Other Languages : | English, Hindi and other Indian languages |
| Literacy Rate : | 79.31% |
| Rainfall : | 93.2 cm |
| Temperature : | Summer: min 25 degrees to 45 dig's |
| | Winter: min 15 degrees to max 35 dig's |
| Season : | November to February |
| Eco System : | Ranges from deserts, scrublands, grasslands, deciduous forests, and wetlands to mangroves, coral reefs, estuaries, and gulfs. |
American Institute of Indian Studies
GUJARATI Language Program Center → Ahmedabad
Student's Expenditure Information
| | | |
| --- | --- | --- |
| Estimate | In Rupees | In Dollars |
| Host family rent per month (Including AC, breakfast , dinner, and meals on holidays) | 14000 | 233 |
| Host family rent per month (Including Non ACbut with cooler, breakfast , dinner, and meals on holidays | 12000 | 200 |
| Breakfast, Lunch and Dinner rate in a decent hotel | 500 | 8.5 |
| Host family rent payment mode | Cash | Cash |
| Laundry charges ( per cloth) | 10 | .6 |
| Conveyance to and from LP Center ( average) | 50 | .8 |
| Internet ( for buying a data card ( Tata photon/ Reliance) | 2000 | 33 |
| Lunch rate at the program house ( Monday-Friday)(not applicable) | - | - |
| Gym charges and membership charges | 3000 per month | 50 |
| International courier charges | 2500 | 42 |
| Entertainment ( ticket charges at film theater ) | 200 | 3 |
| Mobile set and SIM card ( Basic model) | 1800 | 30 |
| Doctor Consultation fees | 400 | 6.5 |
| Music classes like Kathak, singing, harmonium, sitar learning etc ( Per hour charges) | 600 | 10 |
| ISD Calling USA /Per minute | 12 Rs. | .2 |
Please Note:
ISD calling is 10 Rs. Per minute but some mobile companies provide Special Tariff Vouchers. If one opts for it the calling to USA can be reduced to 1 Rs. Per minute. For any other
information, please contact Program Head gujaratilp@aiis.edu.in